What you get
Accepted at all fuel stations in South Africa
Use for repairs, maintenance, accessories and at tollgates
Reduce the need to carry cash
Who qualifies
Business owners looking to separate daily vehicle expenses.
Does not come with a standalone credit facility.
Can be linked to existing:
Garage credit card up to R360,000.
Garage cheque card up to R150,000.
Business rewards
Accepted at all fuel stations in South Africa.
Can be used for fuel, repairs, maintenance, accessories and tollgate charges.
When linked to your business cheque account, only pay R185 per year.
When linked to your Small Business card, pay only R45 per month.
24/7 Digital banking
Manage your money on the go with the Money app and Online Banking. 
Do your personal and business banking in one place. 
Link multiple profiles and switch between them easily. 
Share your profile with secondary users to give them limited access to your business profile. 
Track your business finances and send invoices with MoneyTracker. 
Beyond banking
Register your business online through BizPortal or in a branch via SwitfReg. 
Join SimpyBiz, a free networking and resource platform for entrepreneurs and business owners. 
Download the Essential Guide for Small-business Owners for some of the crucial decisions every business owner faces. 
Sell your products and services on Avo, our super app, with over one million registered users. 
More business cards
you may like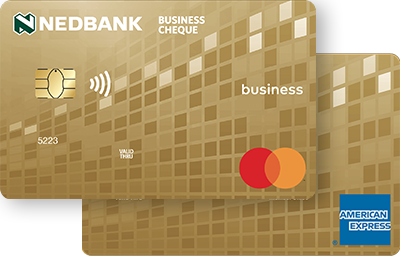 Nedbank Business Card
Get a business card and pay no interest if your outstanding card balance is settled in full every month. Ideal for established businesses with a minimum annual turnover of R360,000.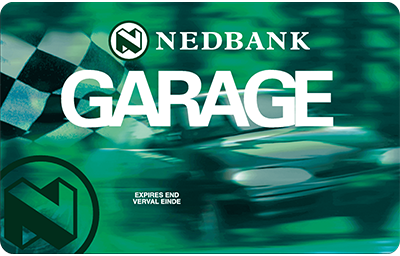 Business Garage Card
Are you looking to separate the daily vehicle expense of your business? A business garage card is the perfect solution and can be linked to an existing garage credit card up to R360,000 or a garage cheque card up to R150,000.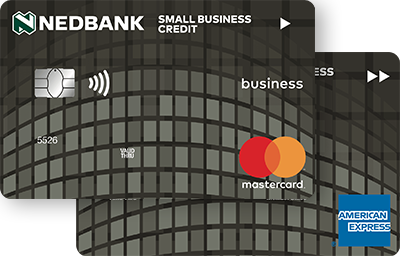 Small Business Credit Card
Get a business credit card that is personalised to your individual needs and affordability. For startups, small-to-medium sized businesses and sole proprietors with a minimum annual turnover of R150,000.